Baltikums Bank Award
February 9, 2015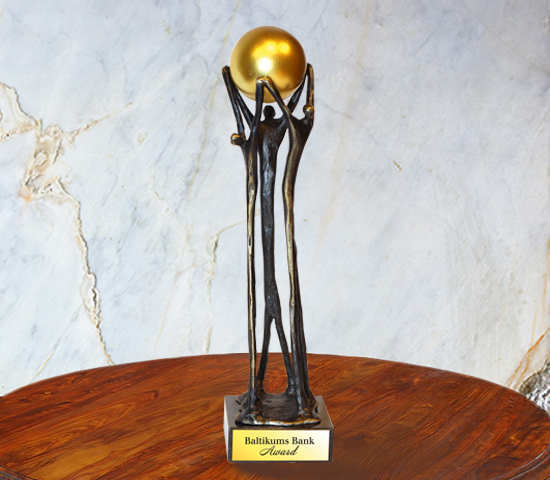 Last Saturday, on 7 February, the BA School of Business and Finance graduation ceremony was the first time that the Baltikums Bank Award was presented – received, with a true sense of pride, by Ansis Balodis, who had just graduated from the International Finance and Banking MA programme.
The Baltikums Bank Award was granted to Ansis for his exceptional master's paper, "Quantification of Risk Adjustments in Transfer Pricing Analysis. Case Study of Company X", which innovatively linked portfolio theory with transfer pricing methodology. This paper proves that thinking outside the box is possible in an exact discipline such as finance, and contributes significantly to developing the business environment and entrepreneurial professionalism in Latvia. The achievement was commended with a symbolic bronze statuette and a cash prize.
72 young financiers and entrepreneurs received diplomas from the Business School on 7 February.
The Business School signed a long-term cooperation agreement with Baltikums Bank on 18 September 2014. The new agreement entails activities aimed at enhancing the content and procedure of studies at the BA School of Business and Finance, increasing availability of studies, motivating students and developing research in finance. Baltikums Bank will be investing 7500 euros during the 2014/2015 study year.
Motto of the symbolic bronze statuette of Baltikums Bank Award: by joining forces, we can rise to a new level of excellence. Together we can conquer the world.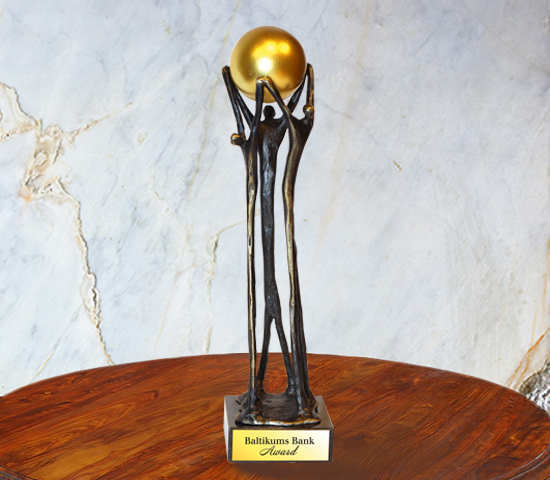 Contacts
Smilšu iela 6, Rīga, LV-1050, Latvija

Payment card blocking outside working hours and on weekends
+371 67092555
© 2023

BluOr

Bank AS

. All rights reserved.