Who We Serve
The success you've achieved in your life has not just been by chance. You've spent a lot of time pushing the limits, working long hours and making sacrifices to exceed expectations and get to where you are.
Your wealth is a testament to what you've achieved, and our mission is to help you preserve that wealth so you can continue to pursue ambitious life goals.
How you value time and money has likely changed throughout your life, but at the end of the day there's only one you can't get more of.
We offer objective, customized wealth management strategies and the highest level of personalized service to help ensure that your investments are in trusting hands and free up more of your ultimate wealth, time.
What We Offer
Any successful venture requires a strong plan and a strong team that can execute. The same holds true for managing your wealth.
The right plan in place that takes into account your unique circumstances – your investment goals, income needs, investment horizon, risk tolerance, liquidity expectations, values and experience with financial markets.

The right partners and managers of your capital - people who can guide you in the investment process and help achieve your unique needs. Professionals who you know are attuned to the markets and who you can trust to manage your capital.


Our team at BluOr Bank is not here to sell you an investment product. We're here to work with you to determine the best strategy to meet your financial goals and be your partners along the way.
sign up for free consultation
Our Team
C
lient portfolios are managed by our team of experienced investment professionals with extensive experience in European and North American financial markets. Our team approach is crucial to identifying and building conviction in what we believe are the best investment options to meet your needs.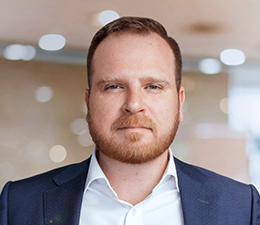 Pauls Miklasevics
Chief Investment Officer (CIO)
Pauls is the Chief Investment Officer at BluOr Bank. He is responsible for the day to day decision making and strategic planning for client investment portfolios.
Pauls has 20 years of experience in investment management. He began his career as an institutional equity trader at a boutique mutual fund company in Toronto, Canada, and has spent the past ten years managing investment portfolios for high net worth European clients in Riga, Latvia. Pauls has a BA in Economics from Queen's University in Kingston, Ontario, Canada, and was recently named one of the ''Top 30 Creative People in Business in Latvia" by 'Kapitāls' magazine. Pauls is proud to serve on the board of directors of the American Chamber of Commerce in Latvia and is Chairman of the Supervisory Board of Ronald McDonald House Charities Latvija.
Dmitrijs Brizgalovs
Portfolio Manager
Dmitrijs is a client investment portfolio manager at BluOr Bank. He is responsible for financial market analysis, daily accounting and reporting and assisting with strategic planning.
Dmitrijs joined the BluOr Bank team in 2023. Before that, Dmitrijs worked at the Bank of Latvia where he was a quantitative investment and risk analyst.
He attended the University of Latvia, where he obtained a BSc in International Economic relations and was a Baltic-American Freedom Foundation scholarship recipient.
Dmitrijs played point guard for Latvia's national basketball team at the 2012 FIBA U18 European Championship.

Our Values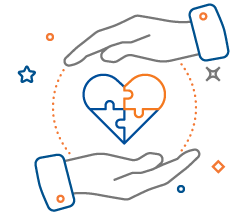 We value your trust and are committed to providing the best independent solutions for your investment needs.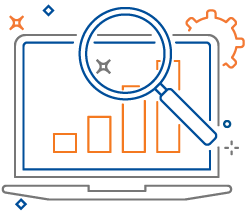 Unlike other banks, we see asset management as a service, not a product, and work with you to develop and manage an individualized, optimal investment strategy.
Our Mission
Our primary responsibility is to you. Our business model doesn't rely on "selling products." It's based on providing sound investment advice and a high level of client service. Simply put, when you succeed, we succeed.
Many of our clients hire us not because they can't make smart investment decisions, but because they don't have the time to research, they lack objectivity or they'd rather spend their time pursuing other interests.

That's why it's our job to understand who you are and match your investment strategy to your short and long-term needs and risk tolerance.
Contact us
Please fill in the below form and we will refer your enquiries to Pauls Miklasevics, Head of Client Portfolio Management
Contacts
Smilšu iela 6, Rīga, LV-1050, Latvija

Payment card blocking outside working hours and on weekends
+371 67092555
© 2023

BluOr

Bank AS

. All rights reserved.