BluOr Bank bonds are now listed on the stock exchange
June 02, 2022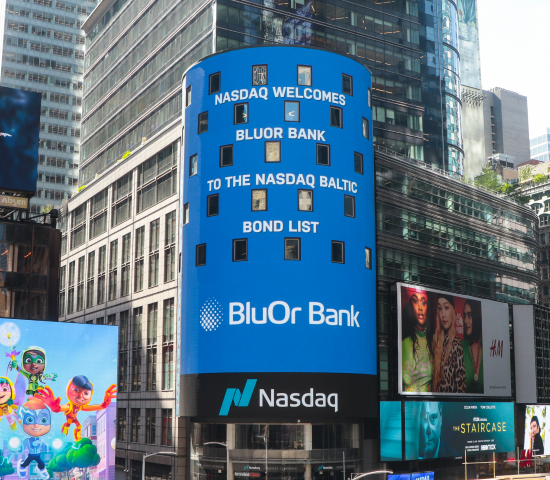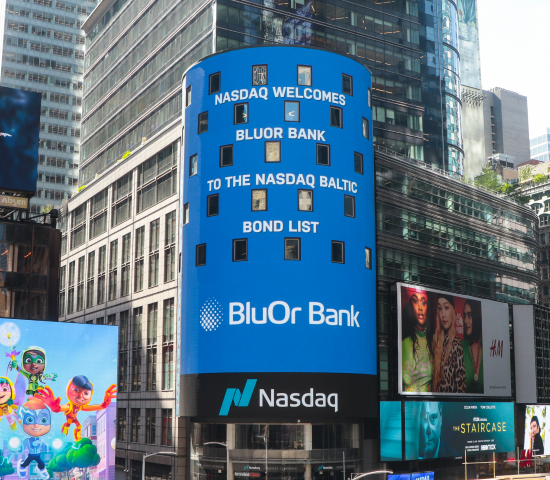 As of June 2, BluOr Bank bonds have been included in the Nasdaq Riga Baltic Bond List. It is the first tranche of the BluOr Bank bond offering programme. According to the stock exchange traditions, the event was celebrated by the symbolic ringing of the opening bell on June 2 in the premises of the Nasdaq Riga Stock Exchange.
With this bond issue, BluOr Bank attracted financing of more than EUR 4.8 million. The funds raised will be used to strengthen the bank's capital.
"The listing of BluOr Bank bonds on the stock exchange attests to the bank's stability, growth and successful implementation of its strategic goals, as evidenced also by the high trust of investors. As of this year, BluOr Bank has been included among the five systemically important financial institutions. This means that with its purposeful work and investments in the Latvian financial market, the bank has achieved a significant level in its growth. In addition, attracting financial resources is one of the prerequisites for the bank's further growth, which in turn makes it possible to provide financial support on the best possible terms to companies whose business development is an essential driving force of the entire economy," said Dmitry Latishev, the CEO of BluOr Bank.
Contacts
Smilšu iela 6, Rīga, LV-1050, Latvija

Payment card blocking outside working hours and on weekends
+371 67092555
© 2023

BluOr

Bank AS

. All rights reserved.